Difficulty: Easy
Time:  A single batch takes around an 1.5-2 hours including cooking time  I break it up sometimes by doing it over two nights, cooking the tomatoes one evening and putting them in the fridge, then sieving and bottling the next.
Plastic saved per year: Approximately 12 plastic 2l pet bottles per year ( for a family of 4)
What's the catch?: You need a little patience to push the mixture through the sieve,  A Mouli might be useful if you have one.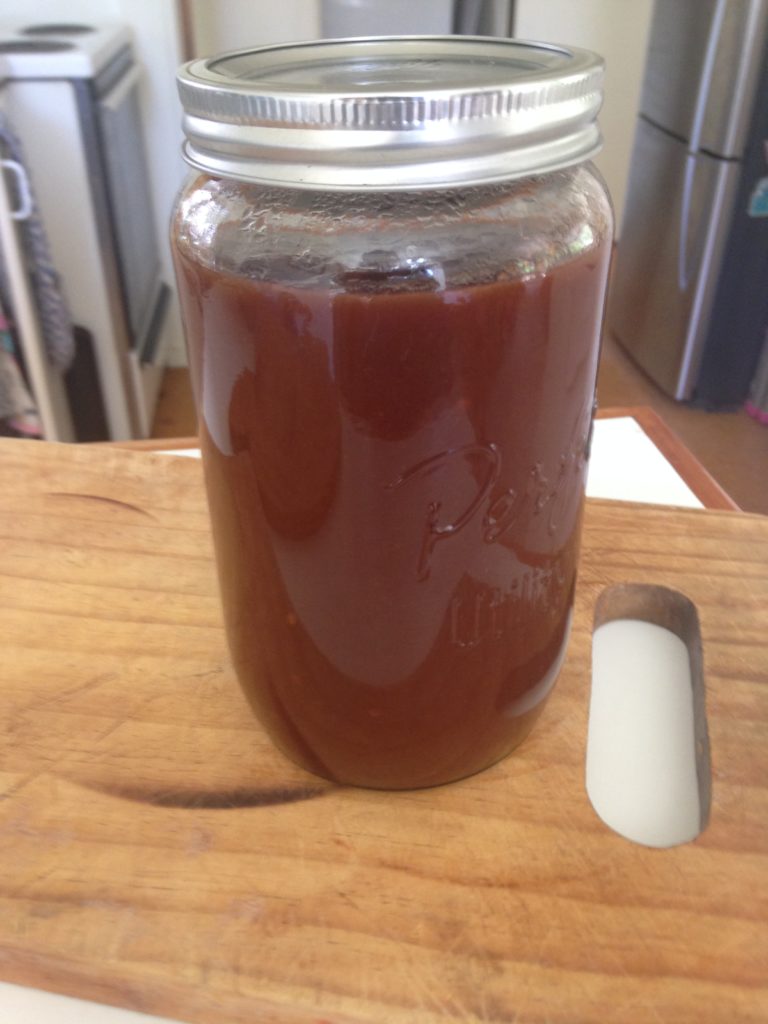 This year one of my great discoveries has been making my own tomato sauce.  I made two or three batches early in the year, just to see if I could, and was really pleased with the results. It even got approval from those harshest of critics, my children (6 and 3):  I was definitely onto a good thing.
The recipe I use is from an Australian Women's Weekly Pickles and Chutneys book.  I vary the recipe below by replacing the red wine vinegar with half balsamic and half red or white wine vinegar, hence why my sauce is quite dark.  Reduce the sugar at your peril, it can make  the sauce quite vinegary.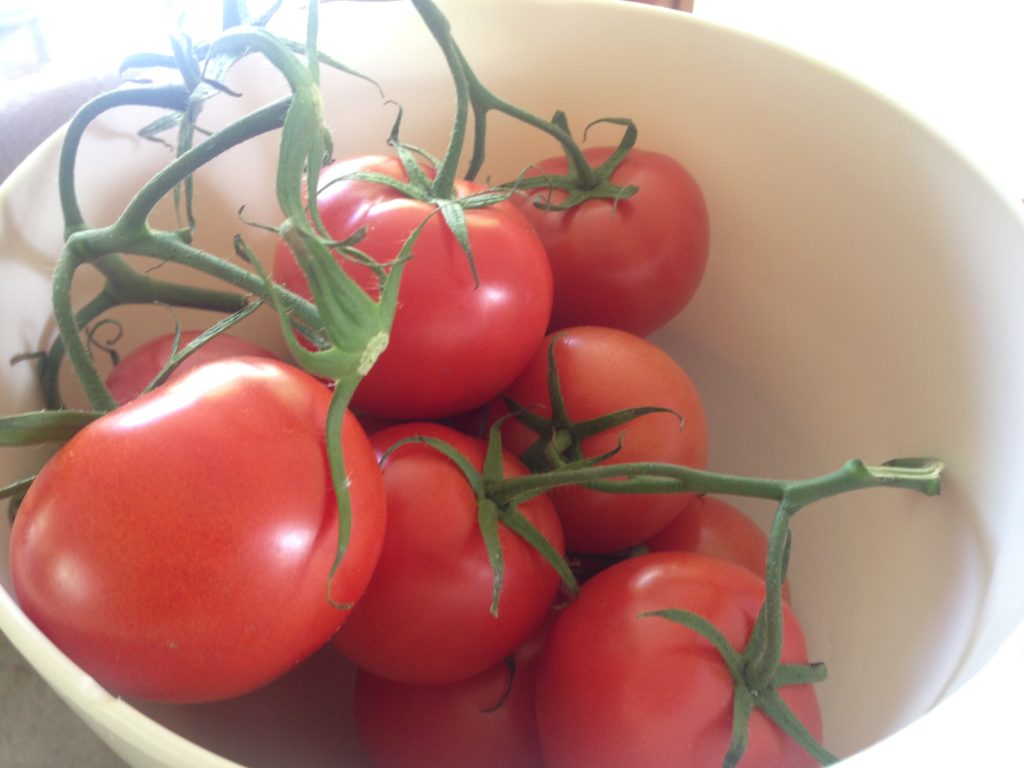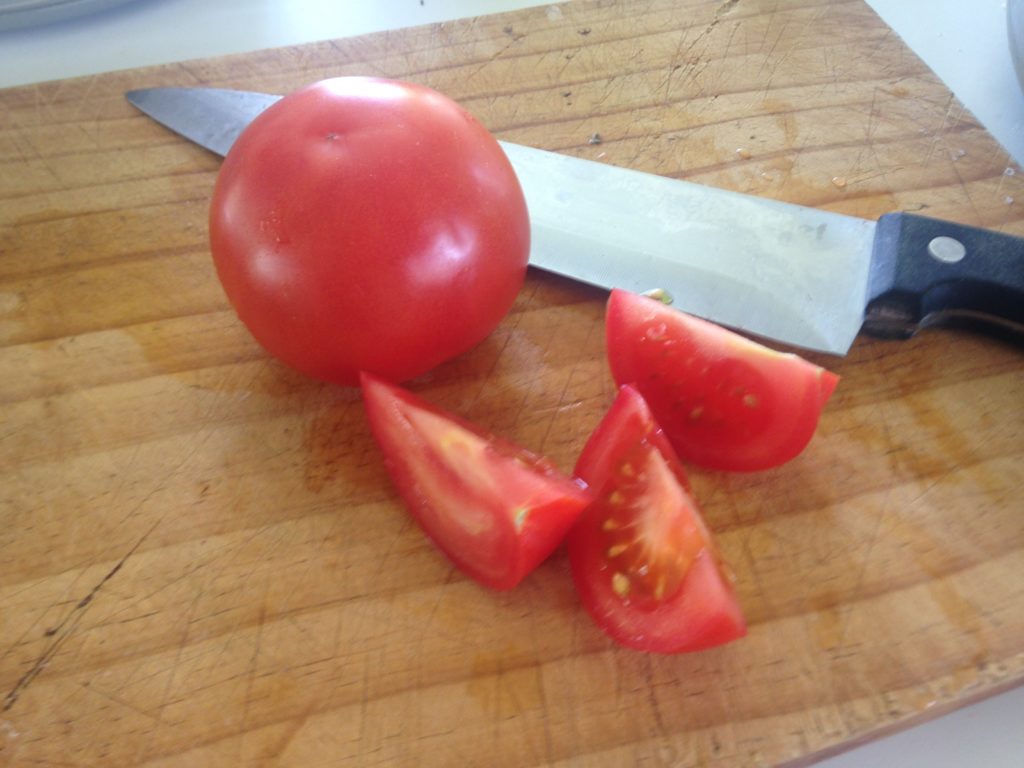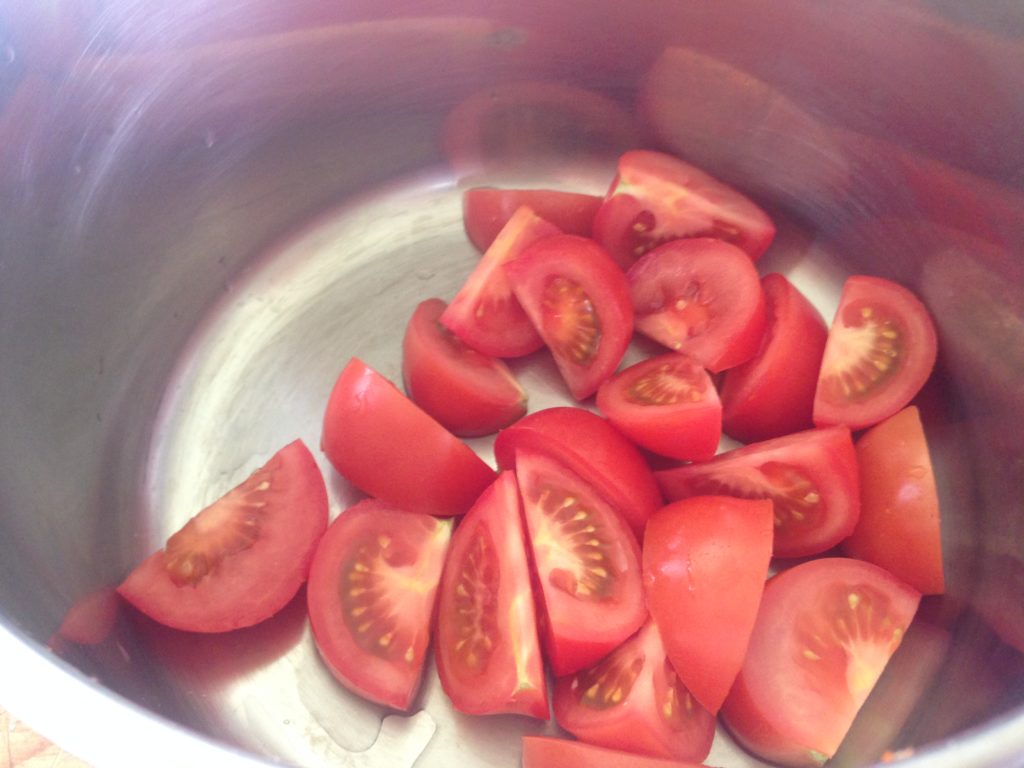 Basic Tomato Ketchup
1 teaspoon back peppercorns
6 whole cloves
1 bay leaf
2kg tomatoes, coarsely chopped
2 medium onions, coarsely chopped
1/2 cup red wine vinegar
1 cup sugar
2 teaspoons salt
1 tablespoon tomato paste
Tie peppercorns, cloves and bay leaf in a piece of muslin.  Place muslin bag in a large heavy-based saucepan with tomato and onion; bring to a boil.  Simmer, uncovered, stirring occasionally , about 45 minutes or until onion is soft.  Discard bag.  Cool mixture for 10 mins.
Blend or process mixture until smooth; strain through fine sieve back into same pan.  Add remaining ingredients, stir over heat, without boiling, until sugar dissolves.  Simmer, uncovered, stirring occasionally, about 15 minutes or until mixture thickens to desired pouring consistency,
Pour hot ketchup into hot sterilised bottles or jars; seal while hot.
MAKES about 1.25 litres (5 cups)
Storage In a cool dark place for about 6 months, refrigerate after opening.